FiveBoxes is reader-supported. When you buy through links on our site, we may earn a small commission when you click the links at no additional cost to you. Read the full disclosure.
Last updated on Mar 17, 2022
When it comes to personal grooming, why wouldn't you want to save some time and money? That is why men's shaving clubs, grooming product subscriptions, and grooming subscription services are become more and more popular these days—especially for men.
Take the last-minute pharmacy runs out of your daily routine and look forward to these monthly deliveries of everything you need to be brought right to your door.
From razors to shaving cream, soaps, beard oils and more, you will keep your supply in check, while also discovering some new favorites.
Check out FiveBoxes list of the best shave clubs for men on the market today!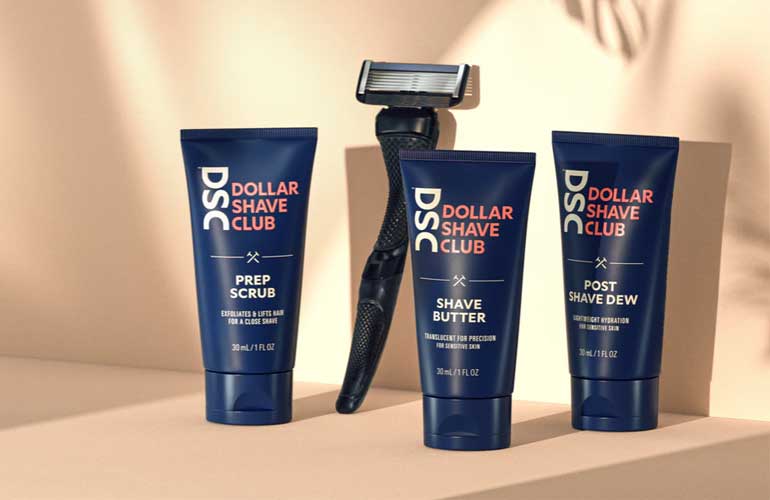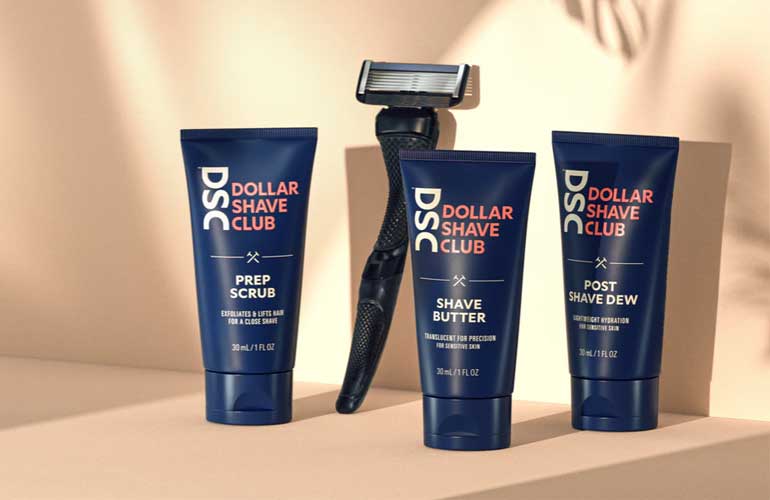 "A personalized, top-shelf grooming routine as unique as you are." – Dollar Shave Club
The Price:
$1+/month
Box Specs:
This needed to be our first pick, simply because it seems everyone has heard about this brand. Each month, you are shipped a box based on your razor preferences (the humble twin, the x, and the executive) and how often you would like a restock box.
Essentially, this is made to be sure you never run out of your favorite razors! Be sure to take advantage of their $5 starter box, complete with all the essentials to give you an idea of what is so great about this brand.
"Trusted by millions of men every day." – Gillette Shave Club
The Price:
$15/month (8 counts)
Box Specs:
When you subscribe to the Gillette Shave Club, you'll first receive a free starter kit, which includes a Bestselling Gillette blade and a travel case. You can adapt it to your shaving needs, filling a form indicating how many times per week you trim your facial hair.
From there, your subscription box will show up on your door every month with new blades that you can customize.
The Planet Kind Starter Kit, for example, sends you 8 counts of blades' refills per month + 1 handle if you don't own one already.
You can get a monthly refill of 4 blades for SkinGuard razor for $15 and or $20 for the ProGlide Shield, two of their best selling razors.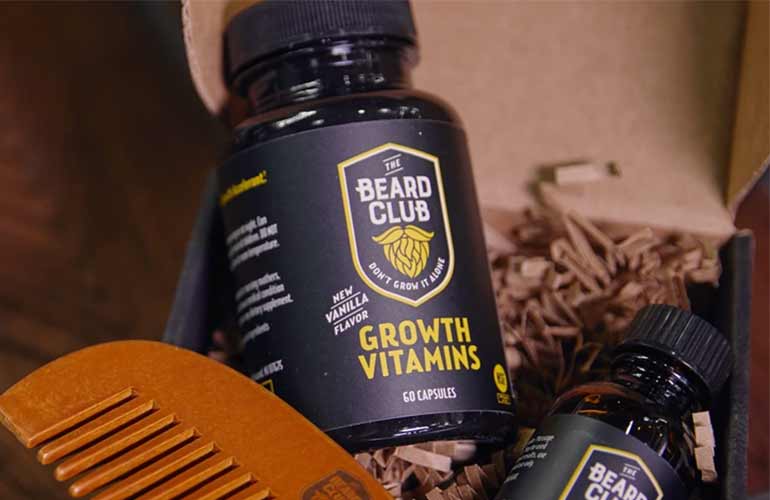 "Be free, be bearded." – The Beard Club
The Price:
$31+/month
Box Specs:
This beard subscription box service lets men pick and choose what sort of box they'd like, dependent on their beard goals. For example, there's a Starter Box, the Epic Box or the Advanced Kit.
Once you choose, you're enrolled and will receive all sorts of oils, balms, creams, waxes and more—all meant to help you care for your beard however you see fit.
It's also a great way to discover new products. Our favorite bit about this subscription service is the variety of products you're going to get your hands on.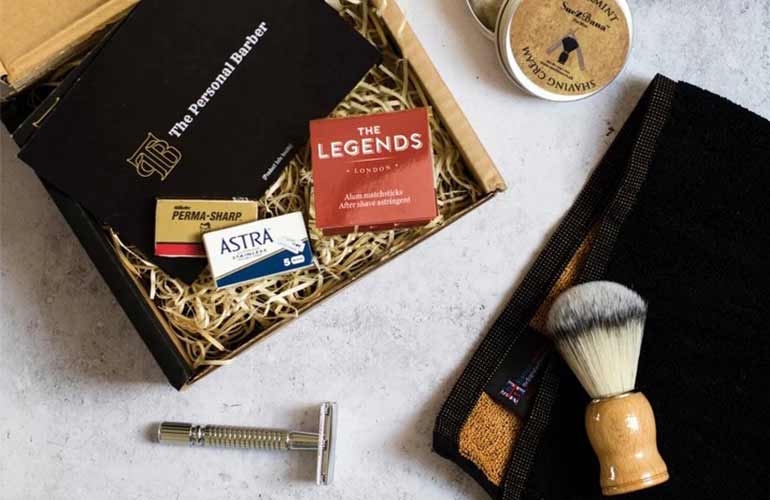 "We think shaving should be better." – The Personal Barber
The Price:
$31.80/box (every six weeks)
Box Specs:
The Personal Barber prides itself on turning a daily chore into a "satisfying ritual."
You'll receive a classic razor and brush in your first kit, with each shipment afterward. Including an array of different shaving-related items to try, so it never gets boring!
In addition to these personally curated items, you'll also get replacement blades and new shaving soaps in every box.
"We created Harry's to be a little bit different." – Harry's
The Price:
$8+ base price/month
Box Specs:
This razor club for men lets you customize everything, from the color of your razor to the products inside.
When you subscribe, you'll start with the sort of color and handle of your razor. You'll also get a razor cartridge.
Similar to a few other men's grooming subscription services, you'll start with a $8 grooming starter pack, which includes both the razor and the cartridge.
From there, you receive eight new cartridges based on how often you'd like them shipped to your door. You can also add on shaving gels, face washes, soaps, and other items for an additional price.
Plus: Harry's also offers a women's razor under their brand Flamingo. You can buy these online, however it does not include any sort of subscription service.
"The best shave of your life." – Supply
The Price:
$125 for the Starter Kit
Box Specs:
As soon on Shark Tank, Supply claims to have created a razor that eliminates razor burn.
The Single Edge Starter Kit starts at $125, making it a pricier purchase amongst beard club subscriptions, but also includes quite a bit inside: it includes the razor handle, six months worth of blades, the standard shave setting, a shaving brush, shaving cream, and aftershave.
There are all sorts of additional add-ons you can include in your shipment as well, including options that help you customize your razor. Supply gives you a 100-day trial—if you don't like it, there's a money-back guarantee.
"Shaping a new legacy." – Bevel
The Price:
$59.95/month
Box Specs:
The packaging alone makes Bevel a standout amongst men's shaving club subscriptions. It's also geared to men of color and works to solve some of the problems faced by men with coarse or curly hair.
Typically this type of facial hair makes men more prone to razor bumps or ingrowths. Bevel's monthly box includes a priming oil, which works to soften skin and prepare it for a razor. It also includes a specialized balm to prevent razor burn.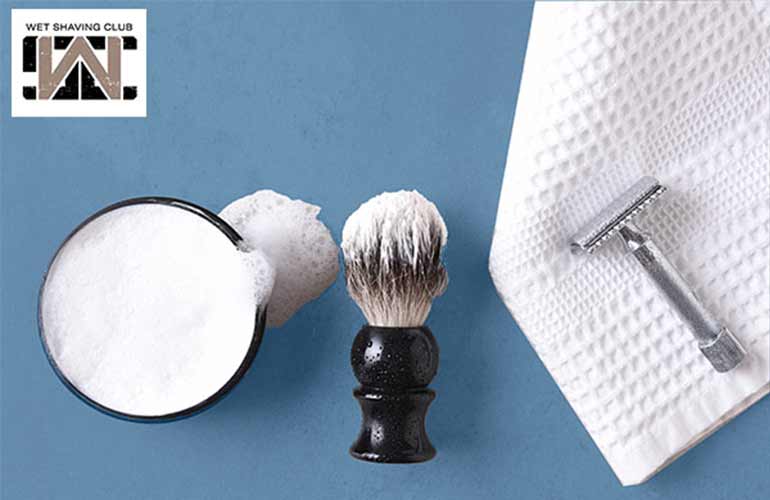 "A shaving club without the monthly fees." – Wet Shaving Club
The Price:
$15/month
Box Specs:
Wet Shaving Club allows the subscriber to choose from two options: the Wet Shave Sampler Box or the Wet Shave Enthusiast Kit—both are shipped every three months. In the Sampler Box, you'll find a surprise soap, ten cologne samples, and ten blade refills.
In addition, the Enthusiast Kit bumps you up to thirty blades, and in also includes a pre-shave oil and aftershave. Wet Shaving Club razors can be purchased separately and are said to last up to a year, with all sorts of options depending on your preferences.
"A simple and delightful way to update your grooming routine." – BirchBox
The Price:
$10/month
Box Specs:
You've probably heard of Birchbox for its monthly, six and twelve-month plan. In fact, we included Birchbox in our best subscription boxes for women article.
With Birchbox men, you'll receive a delivery based on your frequency preferences, complete with five original products such as beard oils, moisturizers, hair gel and more.
While this isn't a traditional men's beard club subscription, it's definitely a unique delivery with all sorts of new products to discover. In addition, it makes a great gift!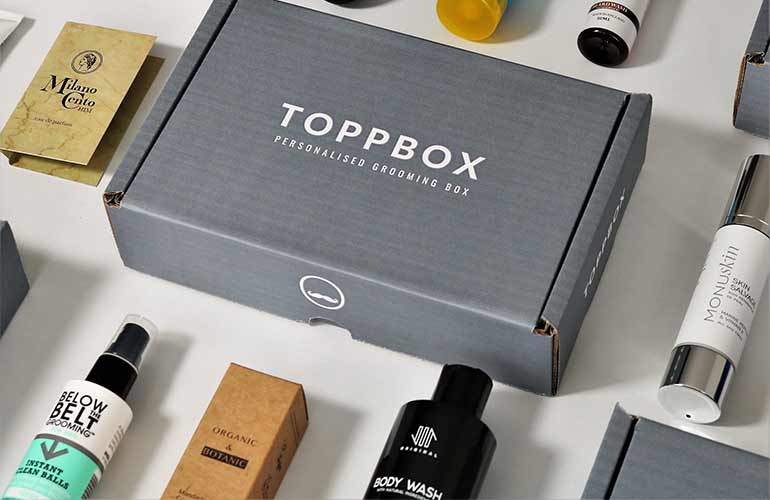 "We have you covered from head to toe, literally!" – ToppBox
The Price:
$30/month
Box Specs:
With ToppBox, each monthly subscription box includes 4-5 travel and full-sized high-end grooming products. With a great combination of both grooming and skincare products, this monthly beard box is personalized to fit your preferences and needs.
Simply answer a few questions about yourself when you join and each month, you'll enjoy all sorts of hand-picked, original products to test out.
"Protect & moisturize your man mane." – Dr. Squatch
The Price:
$36/3 months
Box Specs:
If you are looking for the right soap to moisturize your facial hair, Dr. Squatch is the ideal subscription for you. There are many smells and scents available, with heavy grit, medium grit or zero grit depending on your beard's exfoliation needs.
There are dozens of different soaps to try, containing sands, oatmeal, salt, coffee grounds, spearmint oil and many more scents and natural exfoliation ingredients.
You can choose the number of soap bars you want and adapt it to your needs. Dr. Squatch delivers to you every 3 months.
"Engineered For Your Beard." – Beard Care Club
The Price:
From $6.75 / month
Box Specs:
There are few options in the market as affordable as Beard Care Club. And the best thing is that, even though they are cheap, they do not compromise on quality!
Beard Care Club has more than 10 different subscriptions, which you can choose from depending on your facial hair's needs and the amount you can spend on it. The cheapest option is the Upper Lipholstery that, for $6.75/month, sends you a box with 1oz in of mustache wax with a distinct scent every month.
Meanwhile, for double the price the Cream of the Crop contains a 2oz beard cream, always on a different scent per month. You can also subscribe to the Royal Oil, which has the same price as the previous mentioned, but instead contains 1oz of beard oil.
They have a few other subscription options that include all the aforementioned products in one single box. All their products are 100% natural.
"Your balls will thank you." – Manscaped
The Price:
$14.99/per shipment
Box Specs:
Peak Hygiene Plan from Manscaped is the subscription you need to have a constant refill of blades and to try new products for your facial hair.
And we aren't talking about beard only: Manscaped knows that men have shaving needs elsewhere, either on the nose or on the testicles and to keep everything clean and groomed they have a set of products you can choose from.
Besides their Hygiene Plan that sends you oils and creams to keep your privates clean and smelling fresh, they also have the "Lawn Mower" or "Weed Whacker", trimmers to get a safe and clean shave on those delicate places.
Their products are all-natural and part of their profits go to the Testicular Cancer Society, also helping to spread awareness against this disease.
"Superior quality blades deliver an outstanding shave & stay sharper longer." – Akamai Basics
The Price:
$20.00/month
Box Specs:
Forget worrying about buying new blades or reusing old ones. Akamai sends you an 8-pack of Gillette Mach3 blades per month, that are sure to provide you the cleanest and safest shave, without skin irritation.
The blades are unisex and produced to require less pressure on the skin, reducing cuts and nicks.
Akamai also provides for an added cost of their smart-shaving system. It includes skin fuel for aftershave and a soap bar 3 in 1: body, shave, and shampoo.
"Essential natural men's grooming products." – Native Man
The Price:
$45.83/month
Box Specs:
Produced in Australia, this shaving subscription box sends you the essentials you need for your weekly shaving routine.
Each box has a 2-in-1 face wash, a shaving gel, a 2-in-1 moisturizer + aftershave cream and a bonus item that changes every month. These items can be combs, shampoos or other useful gifts.
All the ingredients used are natural & organic and suitable for all the kinds of skin.
"Give your beard everything it needs to grow strong and healthy with style." – Beardsanity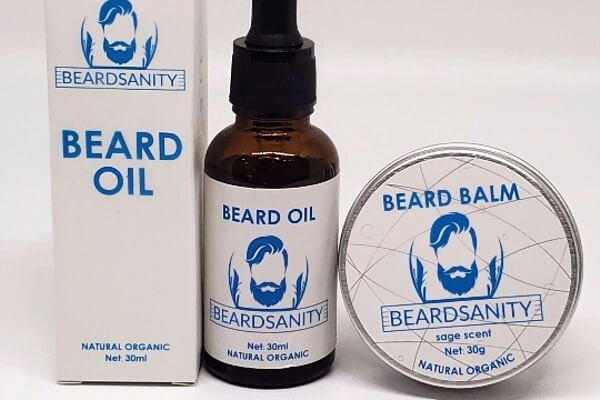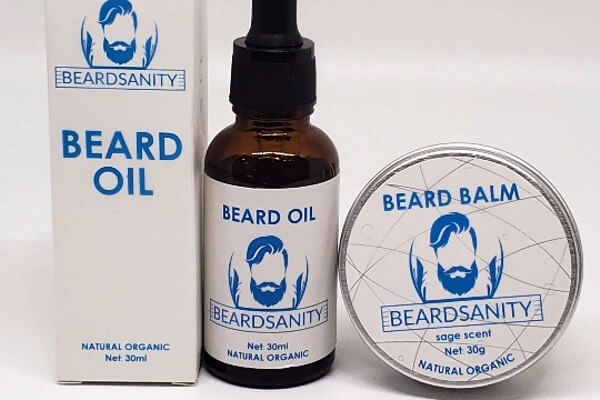 The Price:
$22.99/month
Box Specs:
For everyone that has trouble growing facial hair, Beardsanity is the answer they are looking for.
This subscription box includes natural organic beard oil and beard balm to help beards grow stronger and without itching or creating skin rashes.
The subscription also includes a comb and a beard brush on the first delivery. All the products have sage scent, which is said to create an uplifting effect on the senses.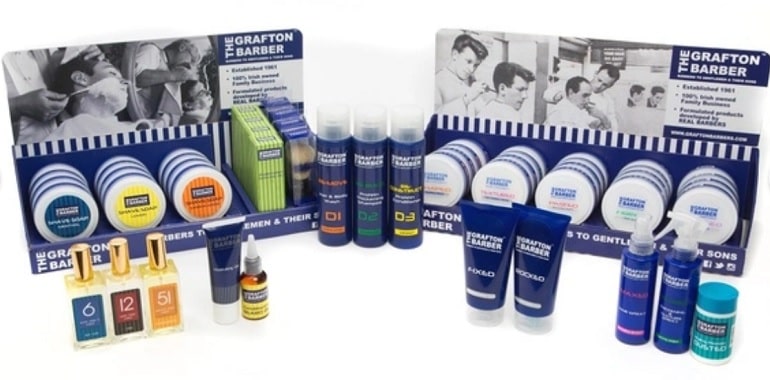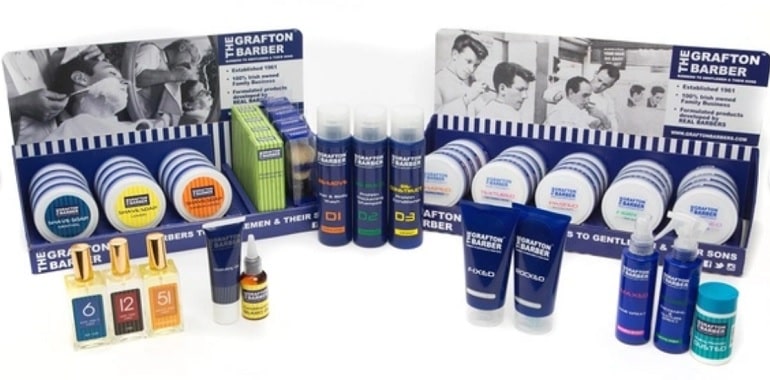 "Barbers to gentlemen and their sons." – The Grafton Barber
The Price:
$35/month
Box Specs:
Produced by The Grafton Barber, who has years of experience in developing shaving and facial hair grooming products, this is an affordable subscription with the basic products for everyone that wants to keep their shaving routine quick and comfortable.
The box includes a set of The Grafton Barber's products, including oils, creams, sprays, and shaving soaps with scents such as lemon, menthol, and sandalwood. Each month there are themes: shaving, beard, hair, and the boxes contain bonus gifts and other promotional items.
If you like The Grafton Barber's products or you are curious about trying them, this box is ideal for you as it includes the company's finest merchandise.
"Luxury skincare and grooming products for men." – Hommage
The Price:
$40/month
Box Specs:
Another brand that focus on men's skincare is Hommage and they also have a subscription box that includes a bunch of their products for a very reasonable price.
Their "Monaco" subscription contains premium samples of their oils and shaving creams and balms, as well as double edge safety razor blades.
For the same price they also have the Facecare subscription, which contains only products aimed to keep your face soft and healthy, without rashes, cuts or other cutaneous problems.
"Award-winning British men's skincare and grooming range made with natural ingredients." – Hawkins & Brimble
The Price:
$53.48/month
Box Specs:
This box is based on the UK but they ship for the US for an added fee. Hawkins & Brimble prides itself to formulate its products with the help of top UK Master Barbers.
All the products have a notorious musky fragrance. The box contains shave cream that can be applied by hand or brush, facial scrub, after shave balm and face wash.
Hawkins & Brimble's products are free from parabens, mineral oils and colorants. They use natural and organic ingredients, perfect for any skin type.
Final Thoughts
So, there you have it! Shopping for yourself? Looking for a gift for the man in your life? Either way, save money, save time and bring the convenience of self-care right to your doorstep with one of these best shave clubs for men.
All of the picks compiled in this list were chosen based on price, quality of the products found in each box, versatility and service. We also looked for originality both in the products chosen and in the subscription services.
Please share your thoughts and experiences with any of these products! While you are here, don't forget to take a look at our 15 Best Monthly Book Clubs and Subscriptions for Kids in 2022.
And don't forget: FiveBoxes is always here to help you choose the best subscription box for your needs!