FiveBoxes is reader-supported. When you buy through links on our site, we may earn a small commission when you click the links at no additional cost to you. Read the full disclosure.
Last updated on Feb 07, 2022
Our socks have a way of playing tricks on us, from disappearing in the dryer to forming holes when you least need it. The best way to solve this problem? Sock subscription boxes!
In the same fashion as many other subscription clubs, sock subscription boxes are growing in popularity due to their convenience.
You can get boxes for everyone in the family, with specific sock subscriptions for men, women and children available.
To help you choose, FiveBoxes brings you an in-depth look at the top 20 sock subscription boxes in 2022!
"Each month you can look forward to funky fresh socks in your mailbox… Step out of your comfort zone and find the great unknown." – Foot Cardigan
The Price:
Starting at $12.99/month
Box Specs:
Foot Cardigan stands at the forefront of choices for the best sock subscription.
This is a noteworthy sock of the month club providing socks designed for men, women, and children. They featured on Shark Tank with Forbes, CNN, Good Morning America, The New York Times, BuzzFeed, and Business Insider all giving them positive reviews.
Their sock subscription service begins at $12.99 a month. Or for longer term deals you can subscribe for 6 months at $72, or annually at $144, making it an affordable choice. If subscribers happen to be unsatisfied with a pair, they will receive a free replacement pair the following month.
"All our socks are made from high-quality cotton blends on a 200-count needle machine, guaranteed to last numerous slides down the hallway, Tom Cruise style." – Sock Fancy
The Price:
$9-$9.50/pair
Box Specs:
Sock Fancy showcases quirky, vibrantly colored styles filled with personality within their sock subscription boxes. This monthly sock subscription allows men and women to either order socks for themselves or send them as a gift.
There are 3 style options: crew, no show, or mix, and you can choose from monthly, quarterly, twice a year, or annual delivery options. With this, Sock Fancy has mastered the art of giving consumers exactly what they desire in sock subscription boxes.
By selecting either 2 pairs of socks for $9.50/pair, or 3 pairs of socks for $9/pair, users can easily take advantage of this worthwhile monthly sock box.
Sock Fancy is definitely worth investigating for a brand that offers great quality sock subscription boxes.
"You'll stay in step with our latest designs – and put off another day of laundry." – Ozone Socks
The Price:
Starting at $75/six months
Box Specs:
Featuring free shipping and a free pair of socks just for joining, Ozone Socks is a highly rated sock of the month club.
Subscribers can send the monthly sock club membership to a friend or benefit from receiving 7 pairs of socks in 6 months for $75.
An annual subscription option is available at $150 for 13 pairs. (Annually, women receive 9 crew socks, 2 knee-highs, and 1 over-the-knee pair, as well as a free pair, while men receive 12 crew socks accompanied by a free pair.)
Ozone Socks is the subscription box lover's dream come true.
"The Sock Panda team is committed to spreading HAPPINESS by turning an everyday essential into something much more fun and expressive! We create high-quality original designs that make people say "wow!" Designs that are attention-getting and sure to start a conversation!" – Sock Panda
The Price:
$11-$20/month
Box Specs:
By offering socks for men, women, tweens (8-11), and kids (3-8), the Sock Panda monthly subscription box is sure to have everyone in the family covered. Sock membership styles vary between Daring & Bold, Stylish & Sauve or one of each.
For one pair of socks, subscribers can choose to pay $13 a month for monthly or 3-monthly deals. You can also pay $12 a month every 6 months, or $11 a month yearly.
To order two pairs a month, users can choose between being billed $20 a month every month, or every 3 months, $19 a month every 6 months, or $17 a month yearly.
Sock Panda also selflessly donates a pair of socks to those in need for every pair purchased, making them a solid sock subscription service choice.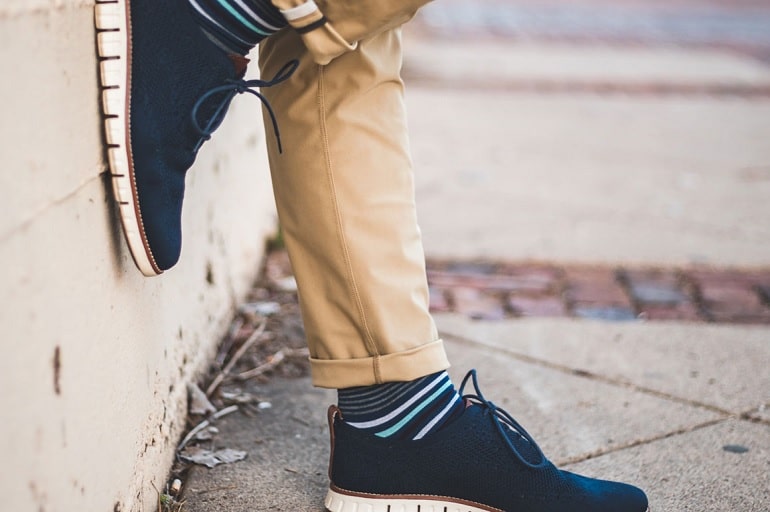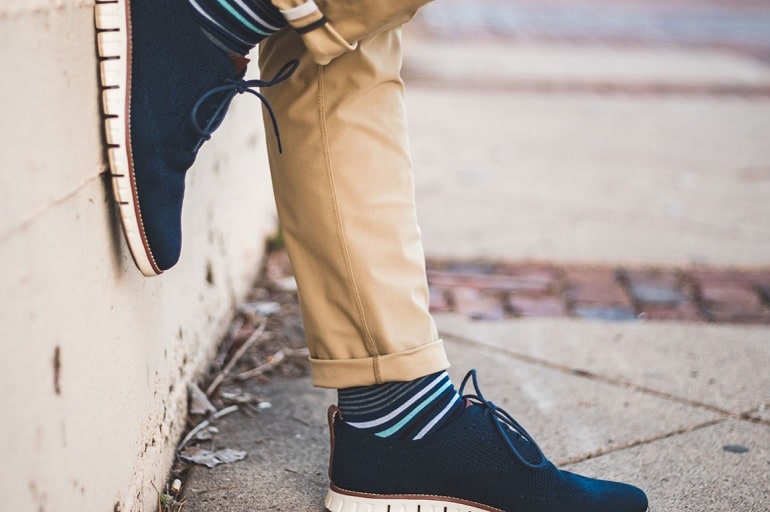 "A new way to shop for socks: mix your match, pick your pairs or pick your packs, easy as that!" – Dollar Sock Crew
The Price:
5 pairs – $10/month
10 pairs – $17.50/month
Box Specs:
If you are looking for an affordable sock subscription box, look no further. Dollar Sock Crew sends you specially curated socks every month, starting from $2 a pair.
You can get an even bigger discount if you pick their 10 pairs pack for $17.50 ($1.75 per pair).
Dollar Sock Crew allows you to choose your style and your subscription interval so it can, fully adapt to your wardrobe needs.
They also guarantee that you will get new sock styles in every shipment: no more repeated pairs in your sock drawer.
"Our mission is to help you discover awesome sock styles and brands that are known for more than just their marketing abilities." – Say It With a Sock
The Price:
Starting at $12.99/month
Box Specs:
Featuring high-quality men's, women's, and children's socks with free exchanges and shipping, the Say It With a Sock monthly sock subscription is one of the better options on the market.
Each monthly sock box includes two pairs of socks and subscribers can choose between paying $12.99 a month, $77.94 for 6 months, and $155.88 for a year.
With over 7,000 satisfied customers, an eclectic selection of available styles, and socks featuring an impressive 200 needle thread count maximizing comfortability, Say It With a Sock is a sock club that knows how to satisfy its consumers.
"We're defining the future of knitwear, and have an unbridled passion for perfection." – Stance Sock
The Price:
$19-$57/month
Box Specs:
The creative minds at Stance Sock designed their own rendition of sports socks complete with trendy, practical designs available in sock subscription boxes.

They're anatomical socks, meaning that each sock is able to fit the right or left foot comfortably, as well as featured arch support, makes this monthly sock subscription undoubtedly worthwhile. Men and women can both take advantage of these sock subscription boxes, and various size, height, and thickness options are available for convenience.
Women's, as well as men's, socks, are available through Stance Sock at 2 pairs for $19, 3 pairs for $27, and 4 pairs for $36, delivered monthly or quarterly per the subscriber's request.
Men's underwear sizes ranging from small to extra-large, are available for monthly or quarterly delivery as well.
With Stance Sock, one pair of men's underwear is priced at $19, 2 pairs at $38, and 3 pairs at $57, making them an amazing option to try for sock subscription boxes.
"Declare war on your chaotic sock drawer. It's about time." – Black Socks
The Price:
Starting at $10.75/pair of socks
Box Specs:
Black Socks is the perfect monthly sock subscription for those who need a variety of undergarments and fresh t-shirts with their sock delivery.
Subscribers can choose between knee, calf, and ankle-length plain or decorative socks with a ribbed or non-ribbed surface within their sock subscription boxes.
Black Socks also features boxer or brief cut underwear, sizes ranging from small to extra large and with both stretch and non-stretch material available.
For this men's sock subscription, users can choose between 3 deliveries of 3 pairs, 4 deliveries of 3 pairs, or one 12-pair delivery, known as the Sockscription Extreme.
Black Socks' sock subscription boxes also feature 3 deliveries of 2 briefs (underwear), or t-shirts, making their practicality unmatched and earning them the deserved title as one of the best monthly sock subscription boxes.
For the professional man on the go with a need for black or business socks, Black Socks is the way to go for reliable sock subscription boxes.
"Our monthly promise: That our crazy socks will be there for you, every step of the day; to send a monthly subscription full of socks that keep you in stitches all day long…" – Sock It to Me
The Price:
$18.33-$22/month
Box Specs:
With Sock It To Me, subscribers can enjoy a sock of the month club that offers simple payment and gift customization options, as well as shipping conveniently included in the price of the subscription.
Two pairs of socks are included within each monthly sock box. Users have the option of paying from $22 each month, to $18.33/monthly for a yearly subscription.
Sock It To Me also features a rewards program, once referred to as the "League of Heroes," which offers bonus socks, pins, and masks.
The practicality of Sock It to Me is unmatched, earning them the deserved title as one of the best monthly sock subscription boxes.
"Join thousands of members with a subscription. We'll build you the perfect drawer for your office, happy hour, and beyond. You'll be prepared for anything." – Nice Laundry
The Price:
Starting at $11/month
Box Specs:
The Nice Laundry sock membership is designed for professional men, and women, who wish for their sock drawer to be conveniently customized for them.
Featuring personal customization options as well, with speedy delivery arriving at the subscribers' doorstep as quickly as a day after purchase, these sock subscription boxes give users full control of their experience.
Users can choose the best sock subscription boxes for them, featuring an $11 Sock of the Month Club, a quarterly subscription receiving 7 pairs per quarter at $49.
There is also a gift subscription featuring 21 total pairs delivered 3 times a year, 7 pairs at a time, for $147, and lastly, the annual sock drawer subscription totaling at $99 for 19 pairs a year.
In terms of sock subscription boxes, Nice Laundry is a sock club that stands out effortlessly.
"The sox box is unique in that we release new styles every single month along with exclusive collaborations with some of the biggest names and brands in the world. No two designs are alike guaranteeing that you'll always be surprised." – Odd Sox
The Price:
Starting at $10/month
Box Specs:
Odd Sox features a curation composed of a broad selection of trendy socks with every monthly sock box.
Subscribers can choose between athletic, dress, basic, or fashion styles to be delivered right to their homes every month.
Also including a few complimentary goodies, each month Odd Sox sends out either 1 pair for $10, 2 pairs for $20, or 4 pairs for $30.
This sock of the month club also proudly showcases their "no contract" feature, meaning users have no obligation to continue and the ability to pause their subscription or cancel at any time.
For the customization options and affordable pricing alone, Odd Sox is worth trying out.
"Our service started with the simple idea to share the happiness we received from well crafted and artfully designed socks. The experience of a fun sock surprise every month was the appropriate way for us to spread sock happiness." – Sock Club
The Price:
Starting at $12/month
Box Specs:
As the first sock subscription service on our list to feature socks for children as well, Sock Club has established itself as one of the best sock subscription boxes.
Users can enjoy this monthly sock subscription for men, women, and children for $12 a month every month, every 3 months, or twice a year.
The yearly Sock Club subscription is priced at $132, making it the smartest option. Users can even personally customize their socks and face masks with their own photo or logo!
The creators of Sock Club were determined to create a practical, user-friendly monthly sock club and it shows.
"If you're looking for cool or fancy socks without ever having to waste time going to the mall, our sock subscription will make sure to always keep your sock game fresh." – Sock Club
The Price:
$50/month (5 pairs)
Box Specs:
The Soxy monthly sock subscription is known for its "save $10 on each shipment" bonus, offering every 5th box for free, and providing high-quality socks for men and women.
Every month, two months, or three months, users receive 5 pairs of socks for $50 each delivery. Each pair of socks features is sent as a surprise, but if users do not like a specific style, they can exchange them.
This sock subscription also features socks with a reinforced heel and toe design, ensuring that subscribers enjoy durable comfort with each wear.
Combined with their 100% happiness guarantee, there are more than enough reasons to give Soxy a go.
"Whether you wear Bryt to the office, bar, club, cafe, gym or a stroll through the park – People will know you're individual, confident and most likely have a smile on your face." – Bryt
The Price:
Starting at $8/month
Box Specs:
Featuring socks with funky, unique designs, collector's cards, exclusive sticker packs, and economically friendly, 100% green packaging, the Bryt sock club is as fun to experience as it is practical.
This men's sock subscription can be obtained by paying $8/monthly, $24 for 3 months, $42 for 6 months, or $72 for 12 months.
A new pair of socks is delivered monthly with free shipping and comfortability is ensured by Bryt's ultimate no-slip cuff and superior combed cotton.
With their free cancellation policy, accompanied by their satisfaction guarantee, the Bryt monthly sock box is worth every penny.
"Our goal is to share our socks with the world, and we won't stop until there are no feet left uncovered." – Society Socks
The Price:
Starting at $19/month
Box Specs:
By donating one pair of socks to a homeless shelter in need with every pair of socks sold, Society Socks is a great example of how a sock of the month club should operate.
Mentioned by successful names such as Bloomberg, Newsweek, and Rolling Stone, Society Socks focuses on providing "bold socks with a social cause."
Each month, two pairs of socks are delivered to the subscriber's home, with two pairs donated to charity as well.
Men sizes 7-13 can take advantage of this sock subscription service by paying $19/monthly for the basic plan, $57 every 3 months for the "Funky Sock Lover," $109 every 6 months for the "Sock Overhaul," or $199 annually for the "Sock Connoisseur."
Society Socks is a great option for a reliable sock membership.
"Children love to receive mail. Socks are unique, colorful, and made of quality materials. With every new subscription purchased, we donate socks to those in need." – Panda Pals
The Price:
From $12.66-$16/month
Box Specs:
Created just for children ages 3 to 8, the Panda Pals sock subscription is perfect for including kids in on the fun.
The creators of SockPanda decided to make their amazing socks available to every member of the family. Every month, 2 pairs of socks accompanied by a mystery prize are sent for kids to enjoy.
Similar to the Sock Panda subscription, a pair of socks is donated for every pair that is purchased.
Subscribers can choose to pay $16/monthly, or $16/month for 3 months, as well as $15/month every 6 months, or $12.66/month annually. Panda Pals is a great monthly sock subscription for children.
To find other subscription boxes for kids click here.
"Our goal is to provide men with a better dress sock option, along with styling tips to get them excited about getting dressed in the morning." – Southern Scholar
The Price:
$13.75-$15/month
Box Specs:
For the professional and debonair gentleman in need of socks, Southern Scholar was founded. This men's sock club features one pair of high quality, superior dress socks in each delivery.
Created with a one-of-a-kind, signature material blend, 200 thread count knitting, as well as crafty engineering techniques ensuring a better fit, Southern Scholar is sure to satisfy users with each pair.
Subscribers can pay $15 every month, prepay 6 months at $87, or prepay annually at $165.
With a head-to-toe style guide to look forward to, pairing recommendations from seasoned stylists, as well as business outfit suggestions, trying the Southern Scholar men's socks subscription service should be a no-brainer.
"We approach everything that we do with playfulness and humor, and try to create multiple layers of discovery for fans." – Loot Socks
The Price:
$9.99/month
Box Specs:
Created with odes to memorable classics such as Jurassic World and Willy Wonka and the Chocolate Factory, the Loot Socks monthly sock subscription is fantastic for the geeky sock lover.
For under $10 a month, both male and female subscribers can enjoy two pairs of exclusive pop-culture socks inspired by movies, TV, games, and comics delivered right to their doorstep.
With easy cancellation, the option to skip a crate if needed, and free shipping, Loot Socks is easily a noteworthy sock membership.
"Providing the coolest most epic random sock subscription. There is no reason to ever wear plain boring socks." – Next Sock
The Price:
£33/month ($33 USD)
Box Specs:
The Next Sock monthly sock subscription features trendy sock options for men and women to enjoy.

For $11/month, subscribers can enjoy a pair of intricately designed socks delivered conveniently.
Easy online cancellation is available, as well as different sock sizes and variations. When active, Next Sock is undoubtedly a sock club worth trying.
"Take a look at your sock drawer and try to remember the last time you bought a new pair. Are the colors faded? Are holes starting to form under the base? The best thing about our subscription box is you'll never have this problem again." – Spiffy Socks
The Price:
$11/month
Box Specs:
The Spiffy Socks sock of the month club uniquely features lightweight, extremely soft socks that are created using natural antibacterial bamboo fibers.
These fibers are known for protecting feet against excess moisture and unwanted odor.
Both men and women can take advantage of these socks made of high-quality bamboo yarn, and for $11 a month, a pair is conveniently delivered straight to the subscriber's home.
Users can also opt to prepay for 3 months for $31, 6 months for $61, or 12 months for $119. With wonderful sock club reviews and their ability to maximize convenience, users looking for a trustworthy, irrefutable sock club should try Spiffy Socks.
Final Thoughts
Whether you are trying to refill your own disheveled sock drawer or help a loved one with their sock collection, there are more than enough options for sock subscription boxes on the market.
This list includes at least one option appropriate for all men, women, and children.
While some sock wearers prefer fun, fresh designs, others prefer professional, classy designs. Based on options, pricing, availability, and customization options, we were able to compose a list of our favorite monthly sock subscription choices.
If you give any of these monthly sock boxes a try, inform us of your experiences, whether delightful or horrible. Also, if one of your favorites is missing, let us know!

Whether you wish to treat yourself to something special every month, or you are working on your gift-giving skills, FiveBoxes is here to assist you with exploring each and every option.
In case you are looking for gift ideas, make sure you also take a look at the best subscription boxes for women and the best subscription boxes for men.